Designer and Jeweller
Serena Fox is an accomplished designer, carver and jeweller whose talents are recognised within the industry and beyond.
A Freeman of the Goldsmiths' Company, Serena is a regular exhibitor at the Goldsmiths Fair held annually in London. This esteemed, competitive showcase – where jewellers are asked to submit pieces prior to selection – attracts a discerning national and international audience.
Outside of the show, if you would like to view a specific piece – or discuss a Bespoke Commission –  please contact Serena.
Serena Fox at her London studio workshop
Discerning Clients – Jeweller to the Jewellers
Her clients have included Garrard the Crown Jewellers, Prince Bernard of the Netherlands, The Worshipful Company of Saddlers, Grocers' Company and Goldsmiths' Company, Formula 1, banking institutions, Lambeth Palace and celebrities.
Inspiration and Influence
Visits to the sea during Serena's childhood left a deep affinity for the oceans and marine activity. Her designs are influenced by underwater forms of plant and sea life although she occasionally introduces terrestrial design in the form of flora and fauna. She uses many fine coloured gemstones to enhance her work.
Serena studied at Camberwell College of Arts and Crafts and learned silversmithing before becoming the jewellery designer she is today. All designs are made by Serena and the team she shares with her husband Richard in their London workshop.
Ethically Sourced Jewels
Serena's travels around the world, sourcing precious, ethically sustainable gems – as well as observing marine and sea life – greatly influence her designs.
She can be seen by appointment at her London studio.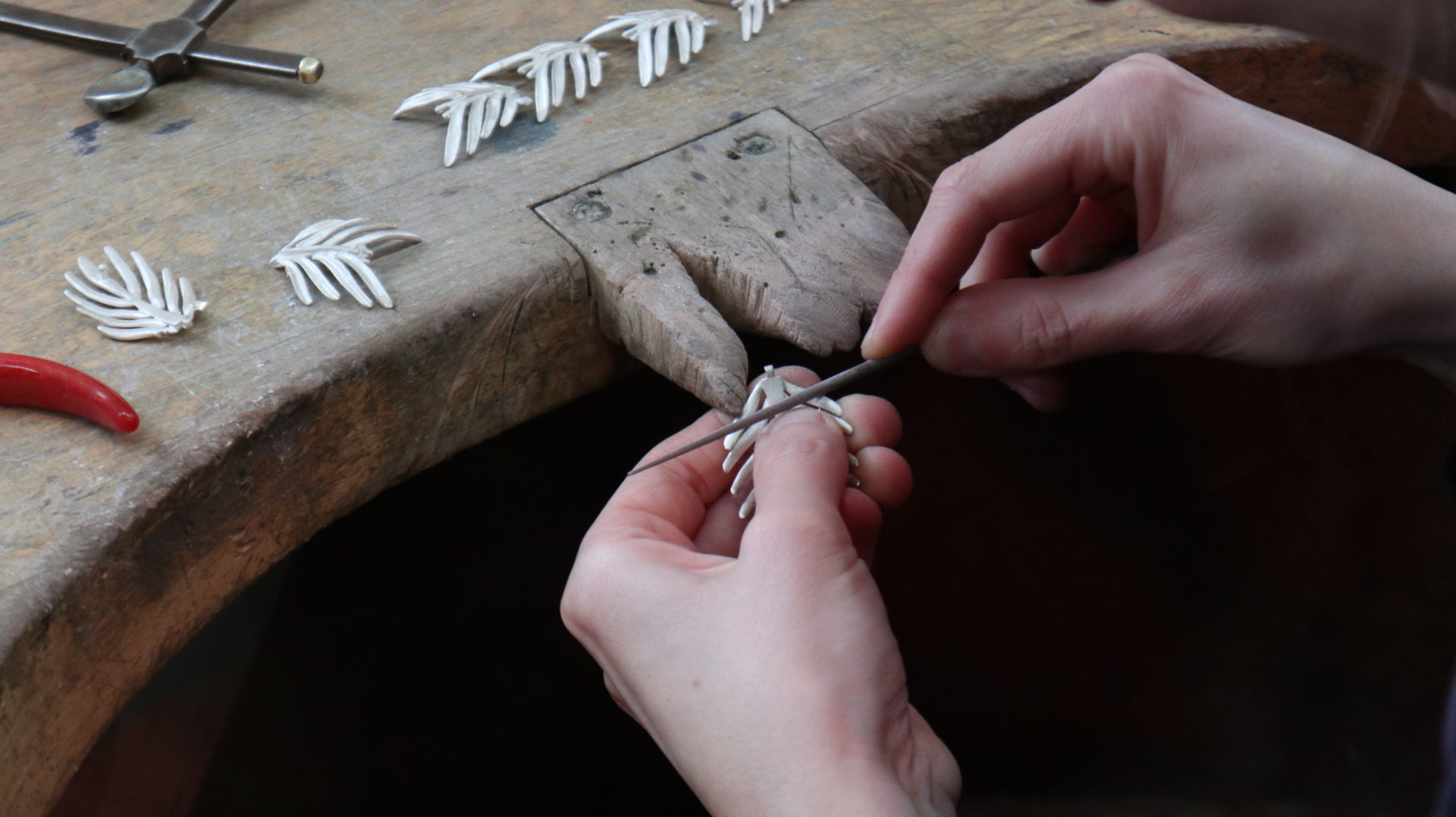 Sketches by Serena are the start of the design process
…this leads to exquisite, inspiring jewels to treasure, all made by expert craftsmen
Serena Fox Bespoke Commissions
Individually Designed Pieces
Serena Fox
Jewellery Designer
Working with exquisite, ethically sourced, sustainable gems.